We're passionate about protecting, preserving and enhancing the environment.
For more than 10 years, our company culture, in both philosophy and practice, is to promote and create healthy homes that benefit the environment and the community. We consider it our responsibility to help educate customers and the broader public on the value of healthy home environments. The truth is you can have it all: a wonderful home that's perfect for your family while being environmentally friendly, too.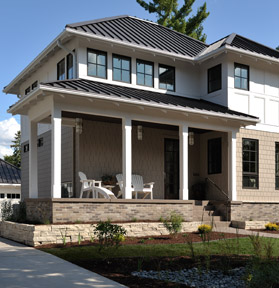 MN Greenstar Gold Certified Minneapolis Home
Lake Country Builders has been practicing green building processes for more than five years and we continue to stay informed and committed as a company to this philosophy. We have worked to find meaningful ways to incorporate sustainable building processes and to create energy-efficient and healthful living environments for our clients. As the future of green building evolves, you'll continue to find us on the cutting edge – always doing right by our customers, the environment and the community.