Covering all your project needs,
from start to finish. Lake Country Builders is a family owned design/build and remodeling firm with a proven and passionate staff bringing unmatched skills to every phase of every project. You'll have peace of mind knowing that our talented team will provide extra attention to detail and expert craftsmanship from start to finish. Explore this section to learn more about our services.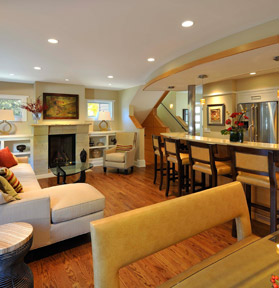 Minneapolis Home
When you love building, it shows. At Lake Country Builders, our devotion to our craft is evident in the passion that we bring to design, planning, budgeting and project management – every phase and every day. All of our project managers and carpenters are on-staff and our architects and designers are long-time associates. Explore this section to discover how we plan and execute comprehensive home projects, while taking care of every client need.